BAREFOOT
SOFTWARE CONSULTING

A few of my favorite "Things", as in 3D designs for Thingiverse. Some are re-mixes, but most are of my own design. Most are done using Sketchup, though I sometimes use OpenScad or 123D Design. All of them have been printed using my little Printrbot Simple Metal 3D printer.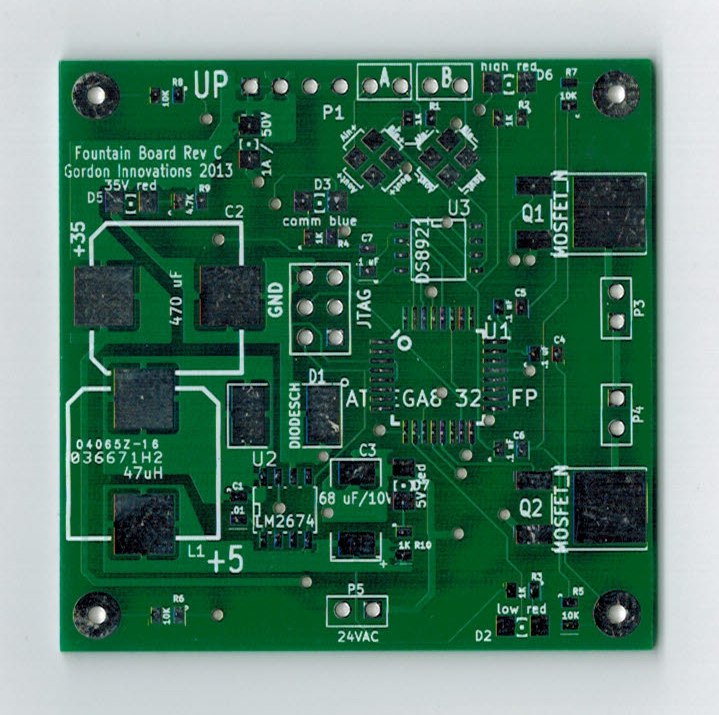 This board serves as both the valve controller and sensor, depending on how it is populated, for my outdoor fountain.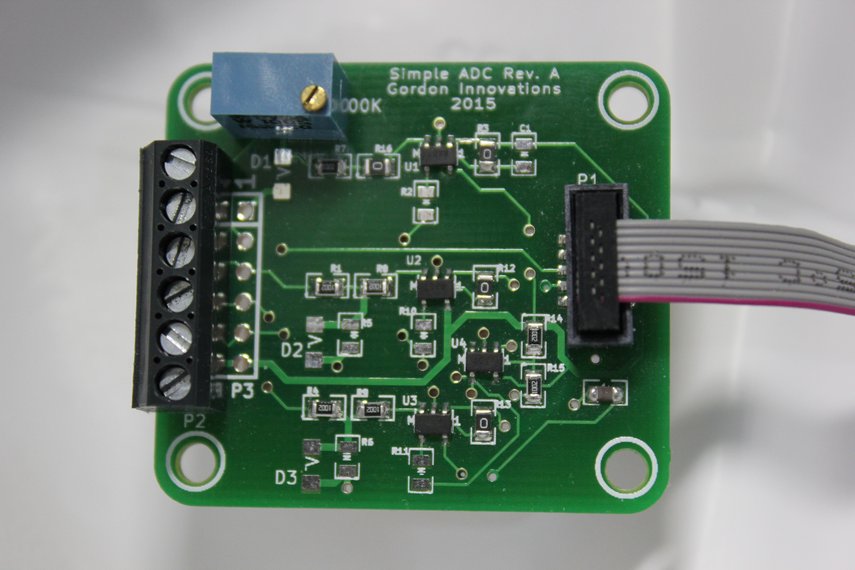 A simple analog front-end for Gadgeteer projects.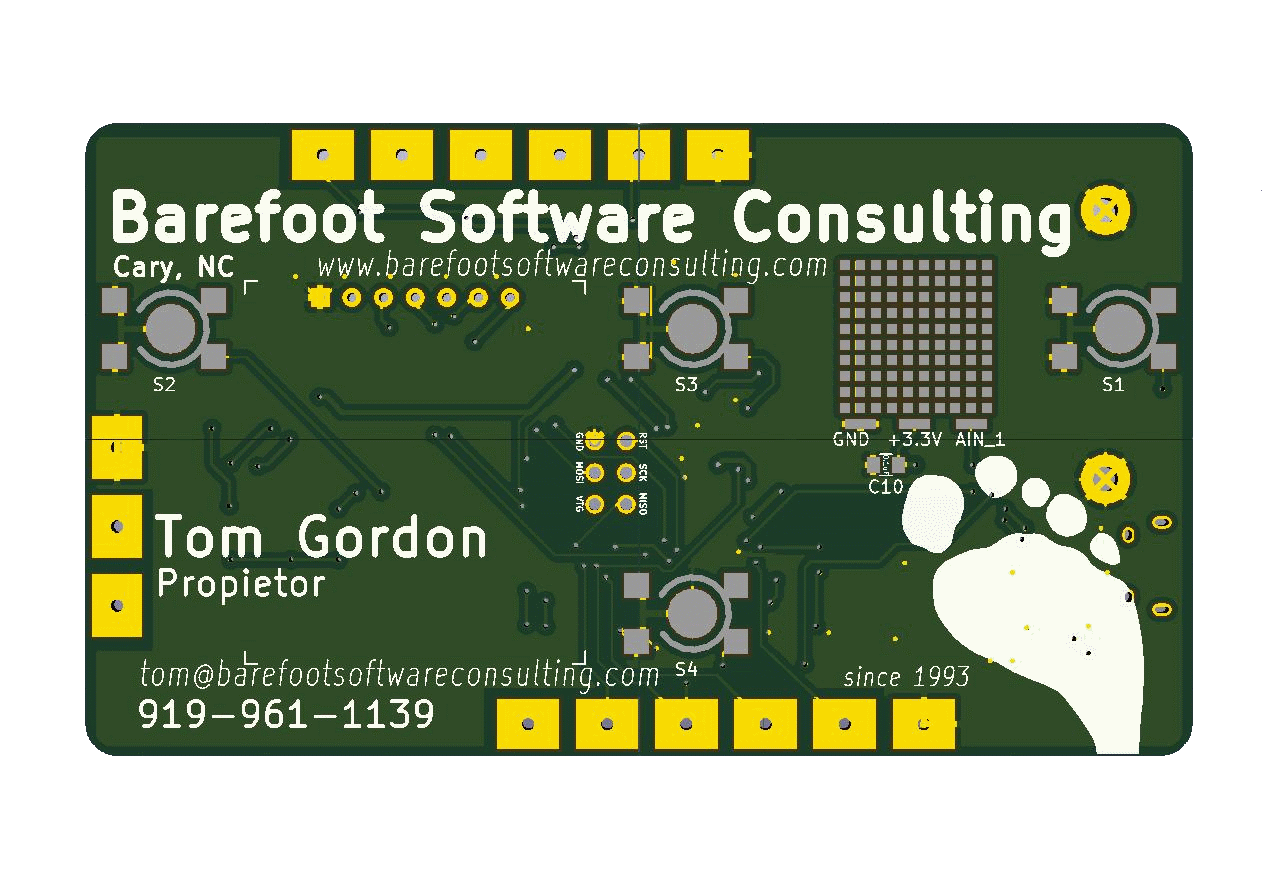 Arduino reference design, also a business card! This is a work in progress, but look for it on GitHub soon.
Phone: 919-961-1139
Email: Tom@BarefootSoftwareConsulting.com
Barefoot Software Consulting
421 Commons Walk Circle
Cary, NC 27519